Our Company
Company information
NZ Moray Property Ltd is a Dunedin, New Zealand, based property management company. Our service range for companies and individual clients covers the full bandwidth of commercial property management (property administration and facility management), as well as consulting services and assistance with the realisation of investments for property sourcing and development.
Starting business in 1991, NZ Moray Property Ltd has since acquired and operated a variety of different commercial properties and businesses throughout New Zealand.
The cross-disciplinary integration of our services and the continually growing service network, which is centred on property investment and management in New Zealand has made us a reliable partner for both national and international clients.
We welcome enquiries from anyone interested in investing in property in New Zealand. We consider your business our business, the running of which is placed in capable hands with us.
Our work maxim is performance and flexibility right from the start – we look after your interests all the way. NZ Moray Property Ltd is a member of the Otago Chamber of Commerce.
Location Dunedin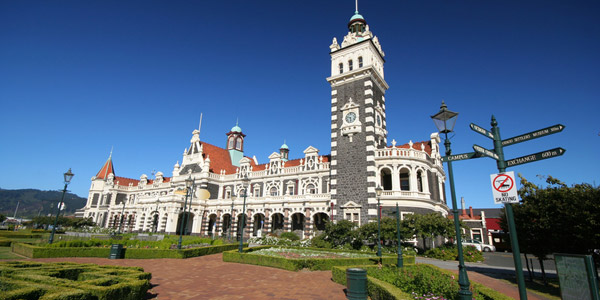 Beautiful Dunedin is located in the south east of New Zealand's South Island. It is New Zealand's fifth largest city, and capital of the Otago region. Dunedin's economy generally performs better than the national average. A number of tertiary institutions are based in Dunedin, including the University of Otago, which is New Zealand's oldest university.
Dunedin has an extensive road and rail network, linking it to markets throughout the region. It is an investment friendly environment. The City Council encourages investment, making Dunedin and Otago one of New Zealand's most successful regional economies. It has a great diversity of industries, from tourism and fashion to high technology. There is a skilled workforce in Dunedin, with above-average levels of qualification.
See our News section for updates and current local information.
NZ Moray Property Ltd – P.O. Box 1248 – Dunedin – New Zealand
Tel: +64 3 479 2333 | Fax: +64 3 477 7720 | Email: admin@nzmoray.co.nz